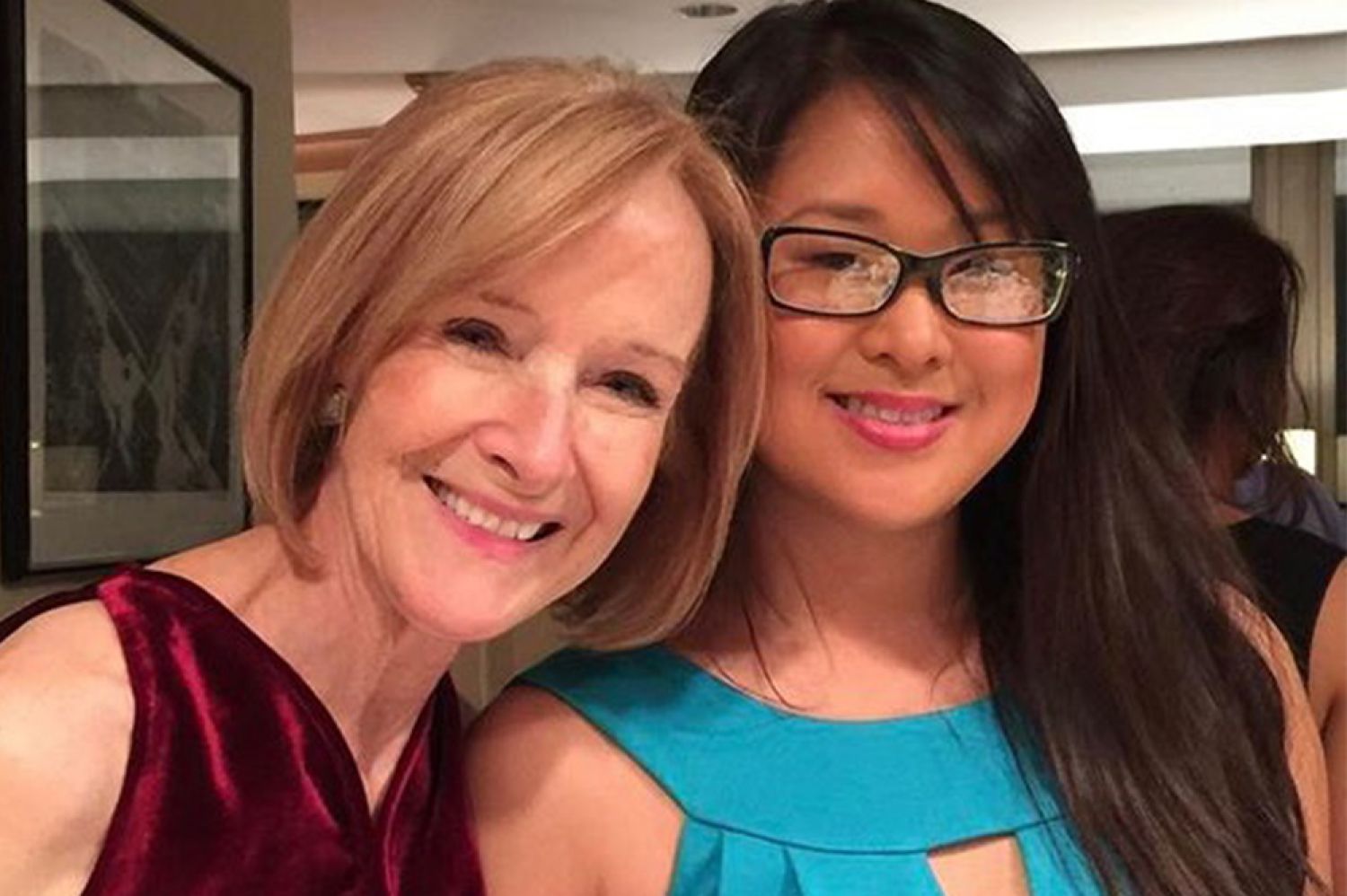 Love As Much As You Are Loved

Dearest Hemi,

There are so many things I want to say, but my main message is simply how deeply proud I am of you. It's hard to believe how fast these 29 years have flown by!

As the youngest of three siblings, with two older brothers, you've been the object of love and protection – sometimes too much of it! – since you first joined our family. You were only three months old when you flew from Seoul, South Korea, in the arms of Mr. Hong, to meet Dad and me at the Newark Airport. We'll never forget the alert little face that greeted us after your long journey.

You adapted almost immediately to the time change and to completely new surroundings, as we instantly fell in love with our long-awaited daughter. Over the years, we learned along with you the enormous benefits of an international adoption.

You've developed a clear sense of yourself and a strong will that has taken you places and provided experiences that many young women your age haven't had.

Now that you've earned your Masters' degree in Social Work, and passed the license exam, you're embarking on a new career that we know you will excel in. You have the work ethic, the knowledge, the toughness and the empathy it will take to connect with clients and help them grapple with some of the hardest circumstances life presents.

And you've done all this while giving us Kai, the most adorable grandson we could have dreamed of! We've watched you take on all the best qualities of motherhood - infinite love, attention and patience - at the same time you pursued your education and career. I know from experience, that's no easy feat and you've pulled it all off with a sense of joy.

My wish for you now is fourfold: that you continue to learn and absorb the best lessons around you; including to forgive others and yourself when mistakes are made, as they inevitably will be; that you nurture the essential friendships that will sustain you for years; that you maintain a passion for the work you do that makes a difference in the lives of others and finally that you love as much as you are loved for the rest of your life.

Do all these and you are guaranteed to be a leader and a mentor to younger women and men following in your footsteps.

Hugs and all my love,
Mom


---


About Judy Woodruff
Judy Woodruff is the anchor and managing editor of the PBS NewsHour.
Share