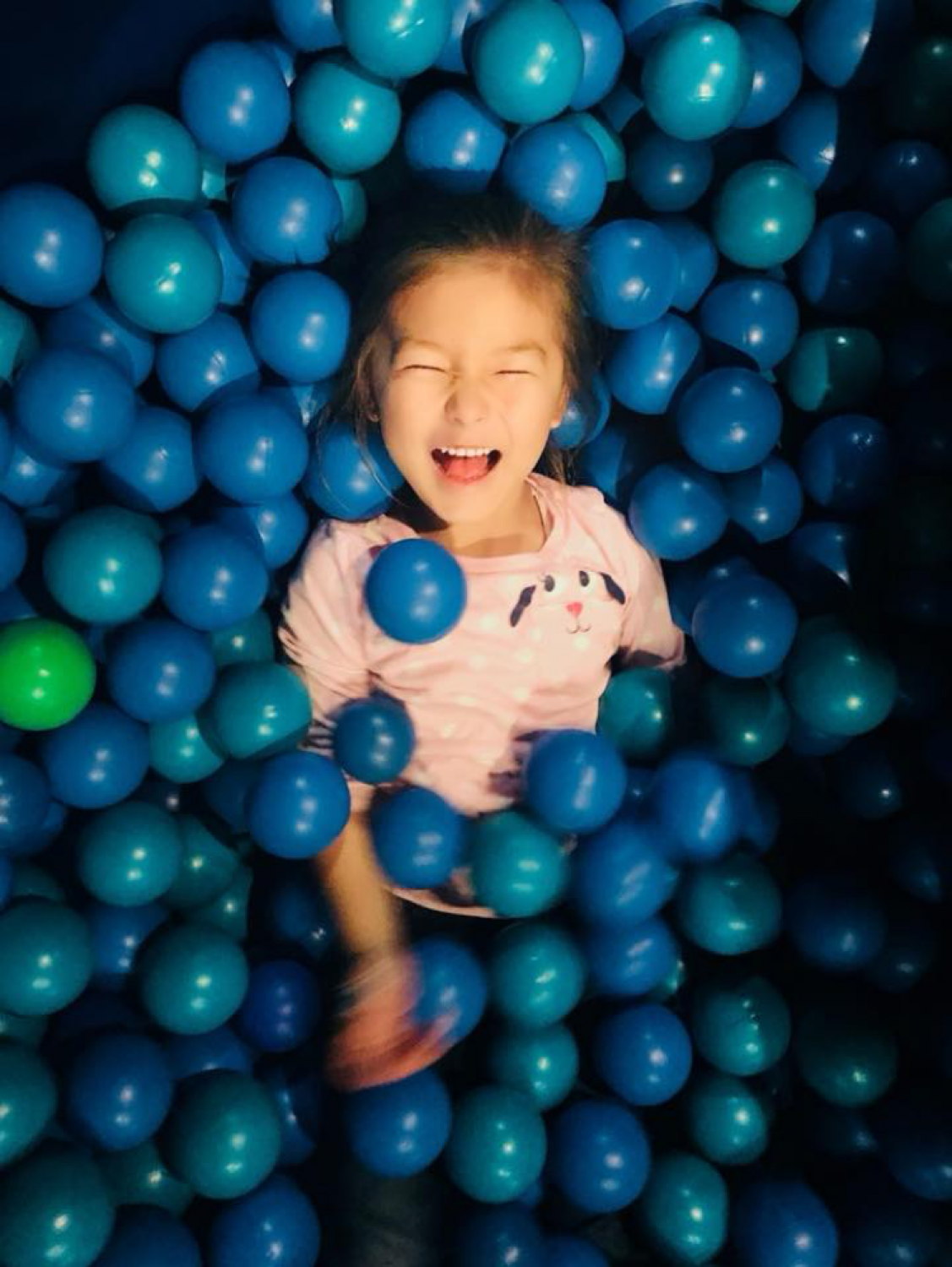 Live, Love, and Laugh Well
Dear Izzi,
There's a meme spreading on social media channels of a Fisher-Price game that comes complete with all the things necessary for soul-crushing meetings. In addition to a table, chairs, coffee cups, and a conference phone, the fake game box tells parents that now their kids can suffer like them. I laughed out loud when I first saw it. But then, I got a little sad.
Maybe because our diverse family just celebrated the Jewish High Holidays and spent quality time reflecting with family and friends, hoping to greet this year with open hearts and minds. This followed our February celebration of the Chinese New Year when we wished for peace, happiness, and prosperity to all in Year of the Dog.
You just started kindergarten. I know, I know. Maybe it's the latent Tiger Mom in me I like to think I never bring to the forefront. Perhaps it's because you just pranced around our home in my wedding dress when you discovered it while we packed to move to our new home. I'm not certain, Sweet Bean, I just big puffy heart you. (That's your line, I know.) I want you to live, love, and laugh well. I want all doors open to you so you can follow your passions. I want you to work hard and play harder.
I don't want you slogging through soul-crushing meetings. I want you to show up authentically, give everything you've got, and reap great rewards. The files of my brain have chronicled your tears, giggles, sleepless nights, dance parties, and our treasured snuggles.
As you continue to experience firsts, like the first day of Kindergarten and hooking your first fish, I hope that your enthusiasm and curiosity never gets squelched by others. Your obsession with Aquabeads often leads to the creation of hearts, peace signs, and beautiful things like turtles, butterflies, flowers, and rainbows. Whether dressing up to celebrate Hawaiian Day, like Audrey Hepburn for Movie Star Day, or weaving pipe cleaners into your gorgeous mane for Crazy Hair Day, you show up and engage. Others might not always be like you. They might be more like passengers on life's journey while you are a driver and set the course.
Don't let them get you down. Don't let them crush your soul.
Yes, you'll have more tears and feelings of fear and doubt. And, that's OK. Embrace all of you and use life lessons to zig when others are zagging. This is your dance party, Izzi, so disco it out. You leave a little sparkle wherever you go. You might feel like you are losing your mind at times, but challenges often lead to future triumphs. Always embrace your inner ballerina and twirl with reckless abandon. Never stop your search for rainbow grilled cheese and glitter tater tots. Wear your treasured kimono proudly and don't get down on yourself for drawing a menorah that was short of a candle holder. Know you did your best today, and there's always room for improvement tomorrow.
And never ever forget that I love you more than champagne and am here to embrace "Saturyays" with you, forever and always.
Share