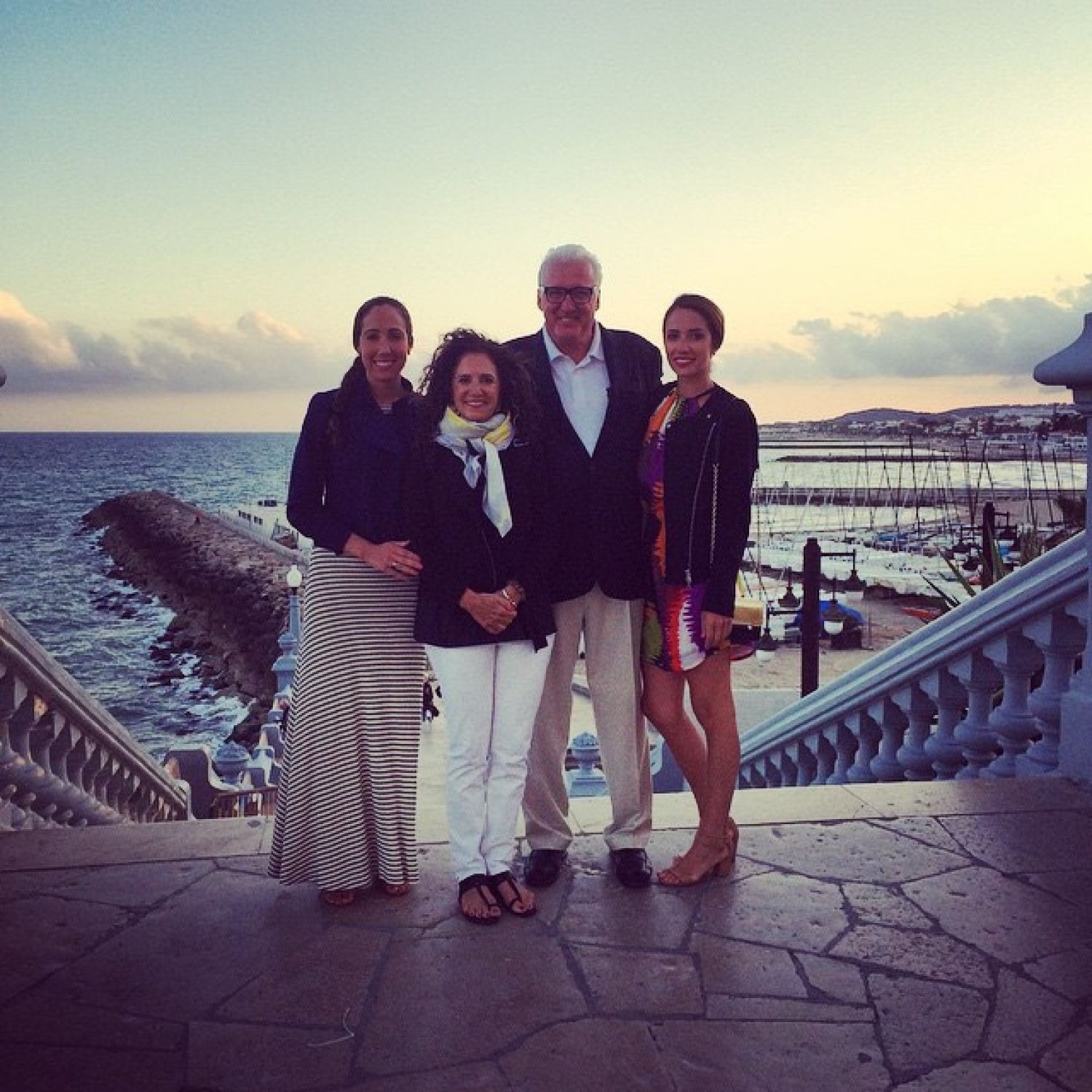 For Ali & Carly- Go far, and go together.
Dear Ali & Carly,
As I look at how the two of you are building your own successful careers in the advertising business, I couldn't be prouder.
Naturally, your dad and I always wanted the best for you, and while family ALWAYS comes first, it wasn't always easy to strike the right balance. So you often got to listen when I was practicing for a big new business pitch and when he was rehearsing his oral arguments for an upcoming trial.
As you grew older, you were never shy about offering advice and opinions on how we could make a stronger case. To your credit, and ours, we listened. You made us better at what we do, and we're happy that those formative years kindled your interest in careers where you have to be strategic, creative, persuasive and strong.
Life has and will continue to present hurdles for you. And there will be cynics you'll have to win over as you climb the corporate ladder. Don't let them get to you. When people tell you that you can't do something, do what I do. Ask, why not? And then do it anyway.
Keep saying yes to new and challenging opportunities when they're presented to you. You will never feel like there is enough time – but make time. If something is important enough, you can always make room for it. And you'll be a better person for doing it.
Give back. You have big hearts. There are so many organizations and people in need that could benefit from your prodigious talents. Again, it's a time thing, but the world needs more people who are willing to make a bad situation better, not look the other way.
Make room for other women. Mentor, teach, guide. We women may have come a long way already, but things like the #MeToo movement only emphasize how much farther we have to go.
Finally, stay close. Your sisterhood gives you a lifelong bond. Don't take it for granted.
An old African proverb goes: "If you want to go fast, go alone. If you want to go far, go together."
Go far, A&C. Your dad and I are nothing less than thrilled at how far you've already come.
Love, Mom
Share