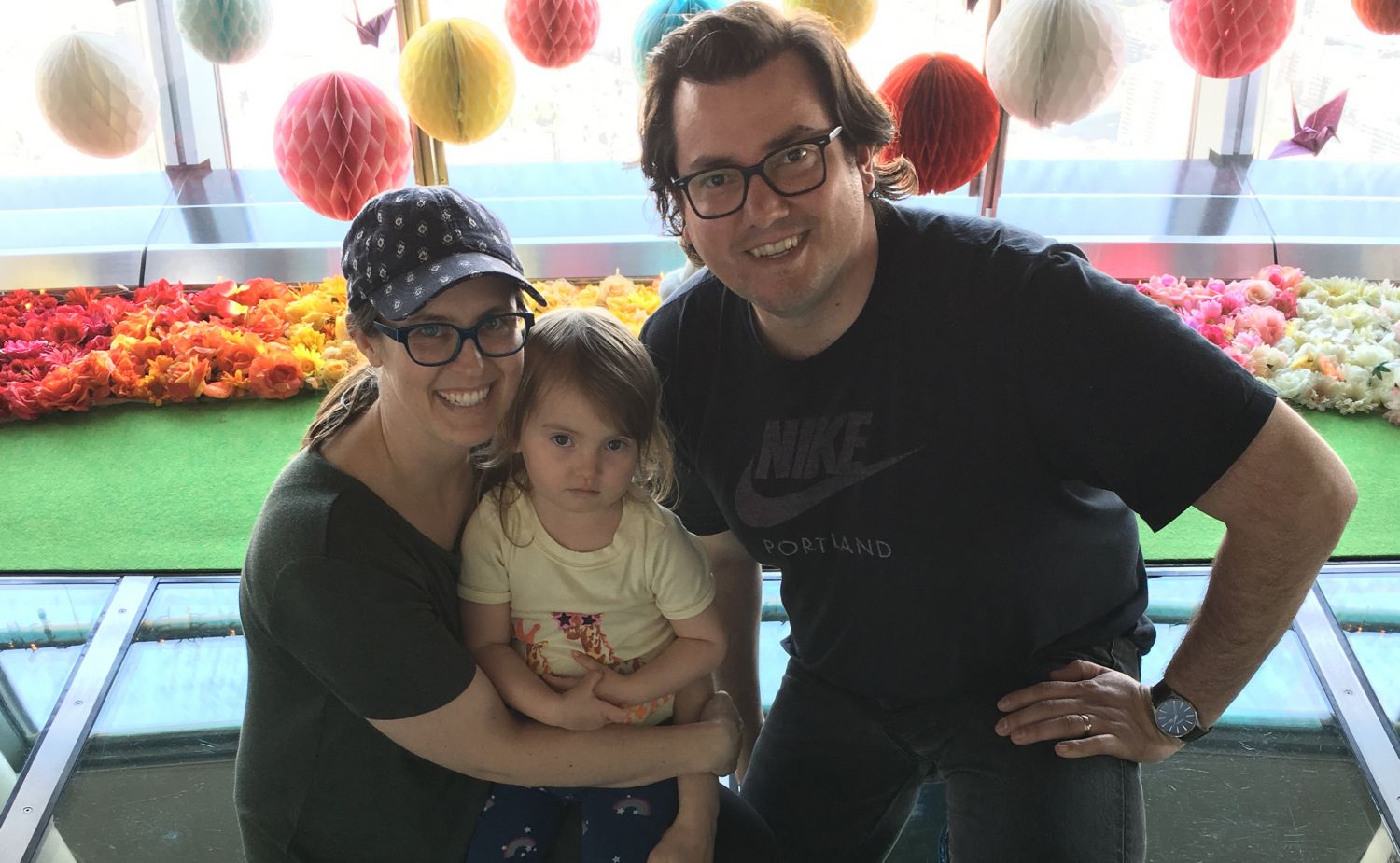 Stay Fearless Forever
Dear Ruby Carmen,
Soon you'll be turning 3 years old. To celebrate I want to share my hopes and dreams for you:
Live life for you. Let your courage grow. Make your moments count and be present. Don't be afraid.
I LOVE that you don't smile on command for others and seem to already recognize that you don't exist solely to make others happy - this isn't to say not to be kind to your fellows, but live life on your terms and under your circumstances. Always let life happen FOR you and not TO you. Most of your strength comes from your mom, someone who can take things in stride and always in a positive light. When you are comfortable and happy with yourself, the world agrees and works with you.
Since you were born, you've lived life on your terms, you took your first breath when YOU were ready and in the same way, crawled and walked on your schedule. When you are perfectly ready we'll even hear you talk! We exist in Ruby's world and I wouldn't have it any other way. Always take your time and live life for you.
Ruby, you attack life in an amazing way. A mix of relentless courage combined with empathy – you have an assassin's glare and a kind heart. You confront me with your hands on your hips, a playful scowl and your back foot firmly planted and ready to charge. I'm 6'-5" and 250 pounds and you have no problem wrestling me to the ground. NEVER lose that fearless spirit. There is no challenge in this world (no matter how big) perceived or otherwise, that you can't tackle to the ground. Let your courage continue to grow.
You have an inquisitive and curious mind that works well beyond your initial attempt to understand something. Much like you do now – if you aren't having fun with an activity, you recognize that it's ok to quit, and explore for something more fun and exciting. Lately I've come to enjoy listening to your heart-beat. When I listen I hear pride, strength and confidence - Listen to your heart, it beats bravely. Make your moments count and be present.
Don't be afraid: don't be afraid to bite off more than you can chew, don't be afraid to fail, don't be afraid to be "un-cool," don't be afraid to "call it quits," don't be afraid to listen to your heart. Don't be afraid: blaze your own path and navigate your own dreams. You don't need permission to be you! Fear can extinguish most great ideas and conquests. Just look at your sweet face in the photo inside the tallest tower in the world, 2,080 feet above Tokyo on a glass floor. Even the stuffed animal on the camera didn't make you grin; you have a game to win. Be courageous and stay fearless forever.
Happy Birthday Ruby.
Love,
Your Dad
Share