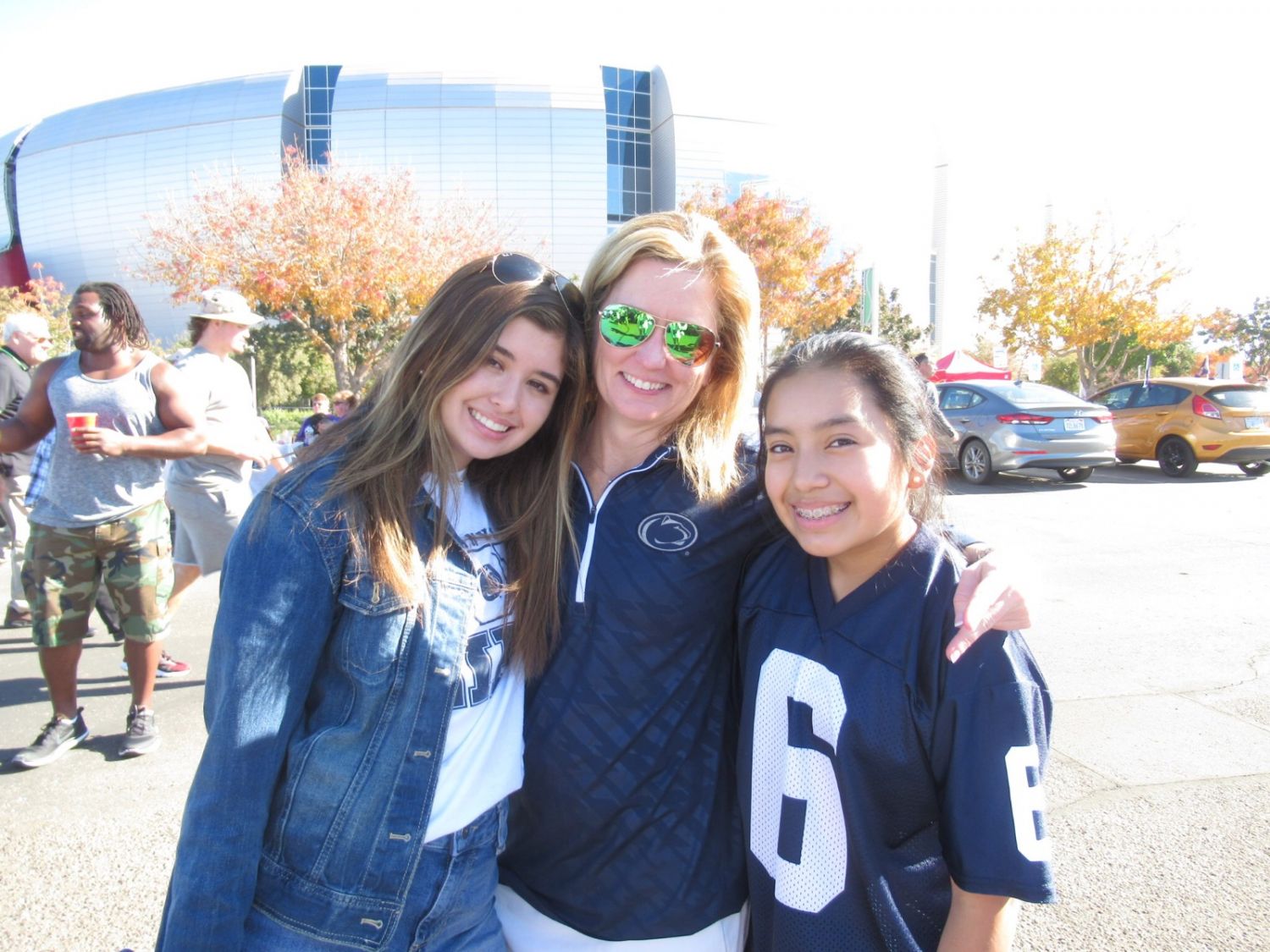 Karen Quintos: For Carmella and Elle: My Top 10 List
There are never enough words or times to tell you how much hope, optimism and inspiration you bring to me, each and every day. Clearly, the very best thing I ever did in my life was marry your father, and be a Mom to you two, and Alex. You are such a source of inspiration to me and are a big reason for why I do what I do.
So like now, when I'm sitting in the airport, waiting for my next flight, I think about you both and why I do what I do. I think often about other female friends, mothers and business leaders, and how one of our "callings" is to be a role model, opening up paths and opportunities for the next generation of talented women (and men). Allowing daughters (and sons) like you, to reach their full human potential. And to achieve greatness!
I often wish other super strong role models would have told me things – words of wisdom – when I entered my transformative years, which you are both currently living through. And I wish I had known then what I know now. So here it goes…my top 10 list of things I've learned, quite by chance and fate, which I hope will help you:
#10: Surround yourself with things that make you smile and bring you energy. A cute Labrador puppy, bunnies, a bunch of daisies, a long run with your favorite music, or a friend who calls you out of the blue when you're sitting in the airport. :)

#9: Your career is a journey, not a sprint. You will have peaks and valleys; there will be on and off ramps. Play the long game, work for great bosses, and it will never feel like it's just a job.

#8: Confidence is the best outfit you can wear. Perfect the 30 second pitch. Look folks in the eye. Dress like you're in charge and ask for the raise or promotion when you know it's deserved.

#7: Faith, Family and Friends, in that order of importance. You notice that "work" isn't in the top 3?

#6: Work to live, don't live to work. Having a great career can be motivational, inspiring or simply a means to an end, but can't be the sole reason for your existence.

#5: Marry someone that you believe loves you just a little bit more than you love them. You deserve to be treated like a queen.

#4: You have to feed your head, your heart and your soul. I've learned that one without the others never works to achieve harmony in your life.

#3: Be huggy, be lovey, be curious and trust often. Wake up every morning inspired to learn something new and believing that most people are good.

#2: Until there are no more starving, abused or neglected children, your job is never done. There will always be another human to help.

#1: Never forget your roots and where you came from. Just look at your father, me, your Grandparents and other family members who love you more than anything. Humility is the best gift that God gave us.
Love you more than anything. Go be great!
Hugs and kisses and more hugs and kisses, MOM
Share