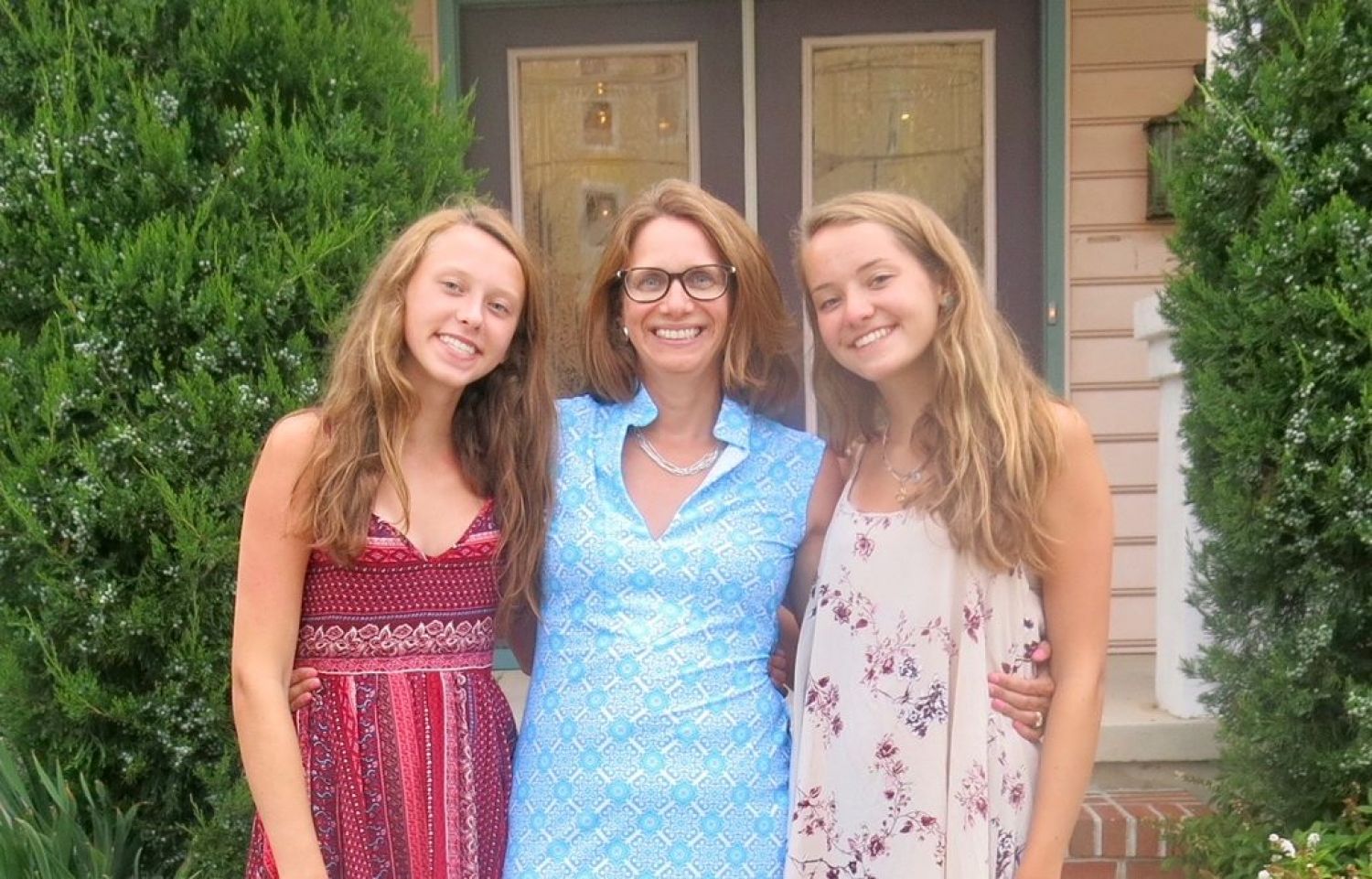 To Emma and Kate
Dear Emma and Kate,
You have grown into beautiful young women with your lives stretching before you. Emma, as a college student, your summer internship in NYC will begin shortly. Kate, you will be applying to colleges in the Fall. My wish for you both is that you embrace these opportunities with eyes wide open and with a grateful heart.
Emma, at 6 weeks old, when I first dropped you off at the daycare center in Clayton, Missouri, I left a piece of my heart behind. I always knew you were in good hands but they were not mine. Mothers make difficult choices about their careers and certainly one of the hardest ones for me was deciding that your Dad and I would work full time and you would be in daycare. As you and Kate grew up, there were other choices along the way that I made to advance my career and sometimes that meant less time at home and fewer days to share. While those choices were never easy, you have always been my number one priority and I pray that I set a good example for you both to follow.
You will make difficult decisions and compromises as you embark on your careers as well. My sincere hope is that you will embrace those decisions with confidence in your resilience and abilities.
The biggest obstacle to success in the work place is personal fear. Those fears are real and agonizing – fear of failure, fear of the next step, fear of not fulfilling your own expectations. The strength you draw from others is powerful and sustaining. Your co-workers, mentors, old and new bosses and college friends will become the network that urges you along and cheers for you from the sidelines. Nurture that network and give back as much as you can.
One of my favorite quotes is from Thomas Edison: "Opportunity is missed by most people because it is dressed in overalls and looks like work." Success in the workplace comes to those who try hard to do their best work each day. But do not be afraid to make mistakes, for mistakes are a part of the journey as well.
Raise your hand for special projects and interesting challenges. Roll up your sleeves and dig into an assignment. That gusto will make your job far more rewarding. Be sure to own your success – take credit when it is due. Thank others for their contributions. Use your manners at all times – being polite and gracious is the oil that smooths the daily engine of life.
My sincere hope is that you find a career that you enjoy and find fulfilling. With a strong work ethic, passion for what you do, and a heavy dose of good humor and cheerfulness, you will go far in your careers. And I will be cheering you on every step of the way!
With abundant love,
Mom
Share