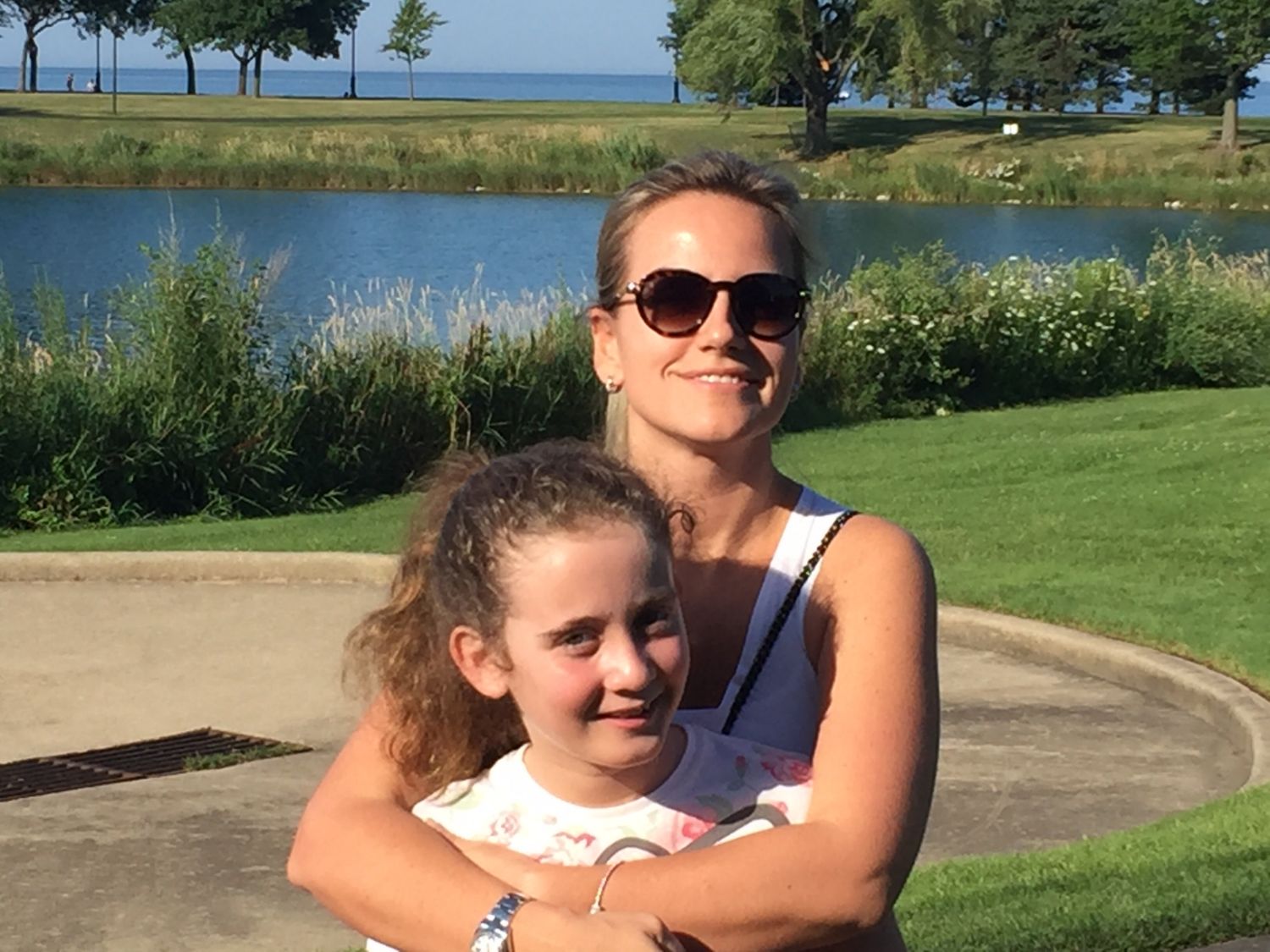 The Best Surprise of My Life
Dear Gabriela:
I was not expecting you. And you were certainly not expecting me! But there you were, my step-daughter-to-be, on a Saturday afternoon in all your glory—your curly blond hair and your big blue eyes, which were staring directly at me. A giant personality in a 5 year-old body. How could someone so tiny scare me so much? I was terrified to meet you and your teenage brothers for the first time that day. But you seemed very cool, seeming to imply that this will be fun.
In the beginning, it was a rollercoaster. Each day was a surprise, trying to figure out if it was  "the I love you" or "the I hate you" day. The "I love you" days were amazing but the "I hate you" ones were very challenging. What you did not know is that I crave a challenge! With time, I could finally see that you did not hate me; you were testing me. Your father loves to say "Angela, you are so literal!"  Yes, I am literal and for that reason it took me a while to figure out that we were already friends and I did not have to try so hard anymore.
Now I love it when I come home on a Wednesday or Friday night exhausted, climbing those infinite stairs in my high heels, and there you are, submerged in the Charles Eames chair, and you just look up and say hi. It is so great to watch you grow so quickly. To see you so articulate, winning our arguments with your wit and sharp tongue, is just amazing! To see you blossoming, talking about fashion, movies and even politics makes me realize that life has brought me so many good things that I have never imagined— and that it changes the blink of an eye.
So what do I wish for you? I do not know if you are going to be a vet or a lawyer, if you will grow up and live far away from us in Acre, or in a subterranean cave (I guess this phase has passed) or even in space! You have so many choices; your world is full of possibilities. I wish you what every mother would wish to her daughter, but more than that I wish you what every friend would wish to another friend who occupies an enormous space in her heart: happiness.
Angela Pegas is a partner in the Sao Paulo office of Egon Zehnder.
Share