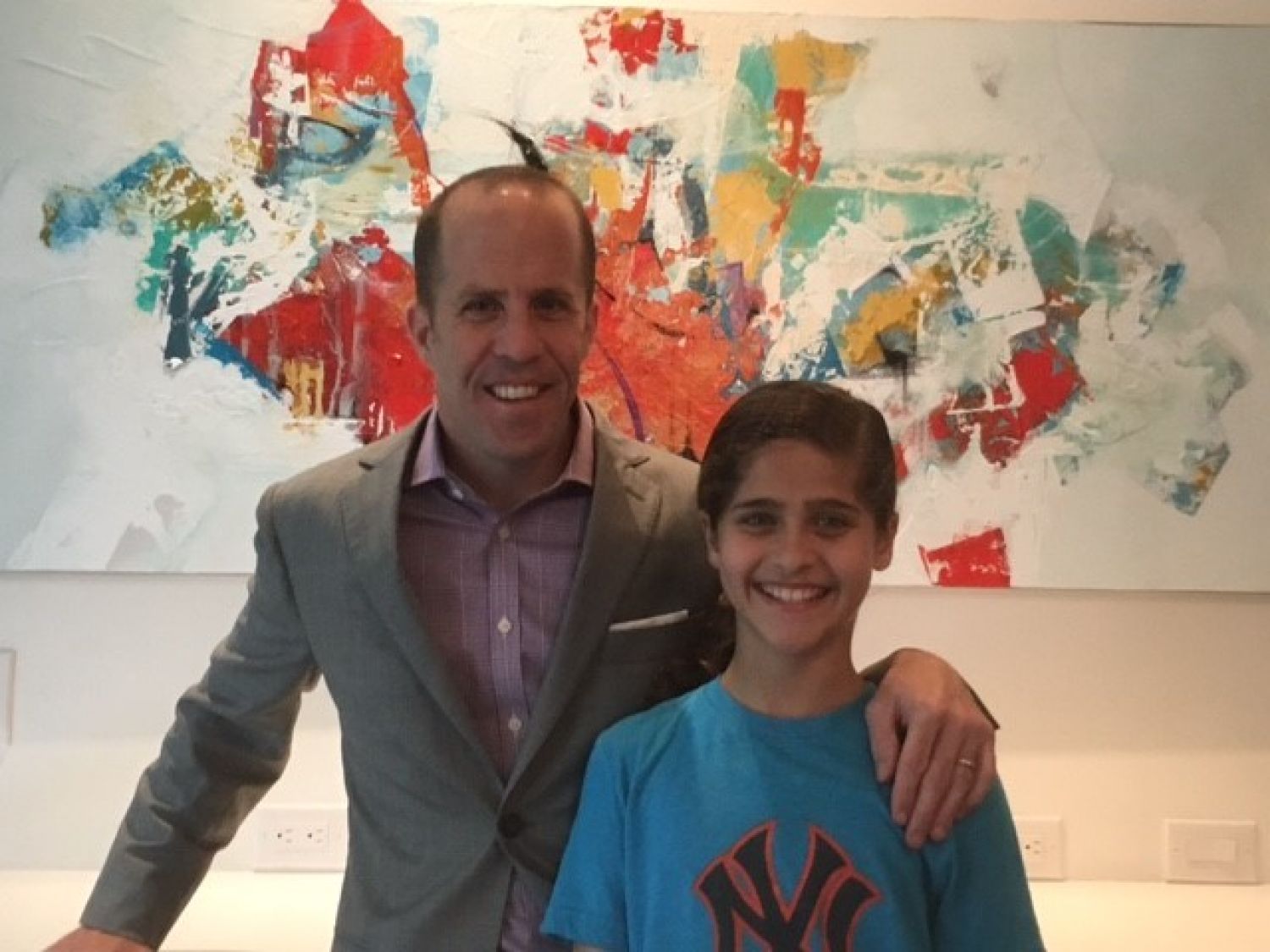 Two Words That Mean More Than You Know
To my daughter:
Each morning, you say: "Hi Daddy." Two words that mean more than you know.
Years ago, your brother shared a poem with me:
Walk a little slower Daddy, Said a small child I'm following in your Footsteps and I don't want to fall. Sometimes your steps are very fast, Sometimes they're hard to see; So walk a little slower, Daddy, For you are leading me. Someday when I'm all grown up, You're what I want to be; Then I will have a little child Who'll want to follow me. And I would want to lead just right, And I know that I was true; So, walk a little slower, Daddy, For I must follow you.
You watch where I walk. You watch how I walk. You want to know why I am walking.
I promise that I take each step trying to walk the right path for you. I do not always know where the path will lead. I will stumble and fall. But, I will get up and continue my best to walk in the path for you to follow.
As you grow, the path will be less defined, the guard rails that I built with your Mom will disappear. We will begin to guide together and we will share decisions. We will learn together.
And, there will be a time that I can no longer be by your side. A time where you will need to walk your own path. When you get there, it is a truly exciting time – the landscape in front of you will be beautiful and limitless. And, just like the path we walked, some days will be bright and sunny and others will be dark and stormy.
Let me share a few directions for you as you chart your path.
Your compass should always point you in the direction of your passion.
There will be times that you will be lonely on your journey, but remember you are not alone. I will always be with you.
Remember the themes we talked about when I coached your basketball team: Hustle, think, determination, confidence, and teamwork. Those themes are really directions for you to take on your journey.
At times, although the landscape looks beautiful, it will be hard to traverse. You will face rough terrain, the sun may blind you, and mountains will look too high to climb. Remember, the measure of a woman is not how often she falls, but how she gets up. I have watched you and know that you can climb any mountain.
Remember, you will fall and it will hurt. I have seen you get up before and each time, you were stronger. Continue to get up!
Along your path, you will pass many people. And, when you do, greet each person with compassion. Lend a hand, but know that not everyone can travel your path.
Do not listen to anyone who tells you that you cannot travel your path. You are independent and strong. You are a leader.
Be kind, honest, and thoughtful.
Laugh.
Cry.
Celebrate each step!
Let me end by sharing two words with you: Thank you!
Thank you for your smile.
Thank you for your tears.
Thank you for trusting me to guide you. And, thank you for sharing your path with me.
I am excited to watch you and pray that my steps help you on your journey.
And, each morning, when you wake up, please, no matter where I am, just whisper "Hi Daddy!"
All my love, Daddy
Thomas Foley is Principal of the Indigo Group and is launching The Study, an innovation and entrepreneur center foced on women-owned and women-led businesses.
Share