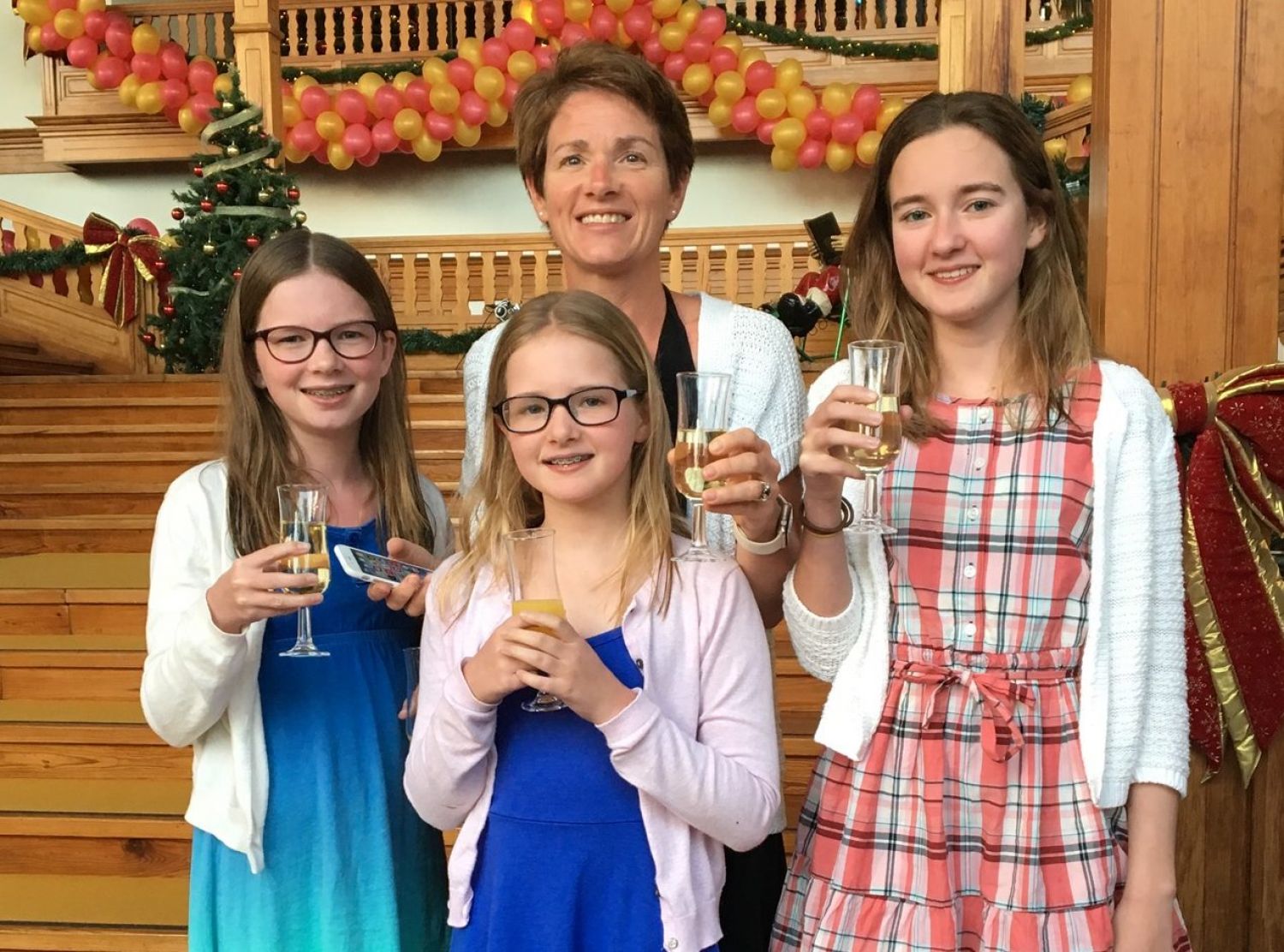 The Power of Diversity
To my lovely three daughters:
As we approach International Women's Day, I pause to think about how the world will change to further support and empower women across all walks of life—and whether I am doing enough to "move the dial" for you and the future generations of women coming into the workforce.
As a mother of three wonderful, beautiful, talented daughters (although I may be a little biased!) it is something that I am passionate about. I am fortunate enough in my daily work to try and make a difference whenever I can.
When I reflect on my own career, I do have a worry that we are not doing enough when it comes to both inspiring and supporting the next generation of female leaders. Does the world look fundamentally different from when I graduated in the early 1990's? I fear not different enough!
As an engineer, sponsored through university by a big aerospace company, I became used to being one of the few women at work and at college. Indeed, I believe I was the first female engineering graduate from my college, although this is not something for my college to be particularly proud of, as I'm not that old!
Until I joined Egon Zehnder, being a very visible minority was a consistent theme in my life. Indeed, it was only when I joined the firm that I recognized the power of diversity in all its forms. To be suddenly surrounded by wonderful colleagues, as many of whom were female as male and of all nationalities, was an uplifting and stimulating change for me. And it is this, as well as being the mother of three daughters, that has fueled my passion for diversity, in the boardroom, at the executive table, and across as many sectors and companies as I have the ability and privilege to work with.
So, to my lovely three daughters, all of whom will be entering the workforce in the next 10 to 12 years, here are some thoughts:
You are talented, beautiful, and wonderfully different: Different from each other, and, I am sure, different in terms of your goals, aspirations and dreams.
Celebrate the differences: There is no one way, one path, one journey.
Be bold and courageous in following your dreams: Whether your dream is to join the circus (yes, the current dream of my youngest daughter!), or leads you onto the stage (where my second daughter's heart is currently), or into a world of words and books (the passion of my eldest daughter).
You will succeed: Even when it doesn't feel like you are "winning," be tenacious in bouncing back from challenges and moving forward.
You will make me proud, of that I am sure. My hope is that I will make you proud by being a supportive, caring mother, and a mentor, and playing my part in changing the world so that everywhere you look you are inspired by role models of all forms, and feel the support, care and empowerment from all those around you.
Fiona Packman is a partner in Egon Zehnder's London office.
Share